If you're looking for a great read for the bookworm in your life, we've picked seven of 2020's best titles that make great stocking fillers.
If you purchase an independently reviewed product or service through a link on our website, we may receive an affiliate commission. 
The year 2020 will go down in history as one of the worst ever known to man, but – without being trite – it has been a great one for books. Royal fans, political wonks and showbiz news lovers alike had reasons to rejoice with books about everyone from Mariah Carey and Meghan Markle to First Lady Melania Trump, jostling for attention.
Thankfully these titles also make great holiday gifts, especially for that one person in your circle (or bubble) that's always so hard to buy for. Check out these seven buzzworthy books that we couldn't put down this year:
The Meaning of Mariah Carey reads like a modern day Cinderella story. Gritty and entertaining, with ample doses of fun, it charts the New Yorker's hardscrabble life from a troubled home to multi-Grammy winning superstar. The book isn't just for her hardcore fans. By telling her story the biracial singer forces the reader to reckon with two issues the nation continues to grapple with today – race and poverty.
Mariah's fans may also adore the audible version, which includes the chanteuse narrating her memoir and singing (where appropriate).
Too Much and Never Enough: How My Family Created the World's Most Dangerous Man
Mary Trump's scathing portrait of Donald Trump, Too Much and Never Enough, has been one of the most talked about books of 2020. The President's niece used both her proximity to him and her skills as a psychologist to expose the family secrets and the environment that gave birth to the MAGA-loving reality TV star who is obsessed with winning at all costs.
"Nothing is ever enough," she wrote, reaffirming what many of his critics believe. "This is far beyond garden-variety narcissism; Donald is not simply weak, his ego is a fragile thing that must be bolstered every moment because he knows deep down that he is nothing of what he claims to be."
Open Book
When she published her memoir Open Book in February 2020, Jessica Simpson's fans pored over it to find out what really happened behind-the-scenes during her high profile romances with ex-husband Nick Lachey and singer John Mayer.
What they also got were heartbreaking revelations, like the allegation that she was sexually abused by a family friend from the age of six. "Freezing became my defense mechanism, and to this day, when I panic, I freeze," the mom-of-three wrote.
In December Jessica revealed something else, telling her Instagram followers that she's dyslexic and that recording the audio version of her memoir was the "first time" she'd ever "read out loud without hesitation." "I did it for the listener. I did it for my family. I did it for myself," she wrote.
Melania and Me: The Rise and Fall Of My Friendship With The First Lady
According to New York event planner Stephanie Winston Wolkoff, she is the First Lady's former BFF and one of the many causalities of the Trump presidency. If you believe Melania Trump, she is an ex-friend whose book (her spokesperson Stephanie Grisham says) is an "exercise in bizarre twisting of the truth."
Make up your own mind by leafing through Melania and Me to find out tidbits like Melania's alleged reaction to the Access Hollywood tape (and Trump's vile comment about women's genitals). Keep the book to hand because you may need it in 2021 as a guide to the Washington DC attorney general's lawsuit against the Trump Organization and Presidential Inaugural Committee for alleged abuse of funds. Stephanie claims she was scapegoated when it was alleged that her company was paid $26 million to plan the event. Melania and Me is partly her way of fighting back and a bid to clear her name.
Finding Freedom: Harry and Meghan and the Making of A Modern Royal Family
Carolyn Durand and Omid Scobie's look at the Duke and Duchess of Sussex has a hot off the press feel to it, being published just months after Prince Harry and Meghan Markle left the British royal family. The fly on the wall account of their whirlwind romance, the palace intrigue, the alleged clashes between the Sussexes and the Cambridges (Prince William and Kate Middleton) dominated headlines for weeks.
Just like Andrew Morton's classic about Prince Harry's mother (Diana: Her True Story in Her Own Words), half the fun of reading Finding Freedom is trying to figure out – despite what the authors and the couple say – how much influence they had on what was written, if at all. It's a decent read with a rom-com feel.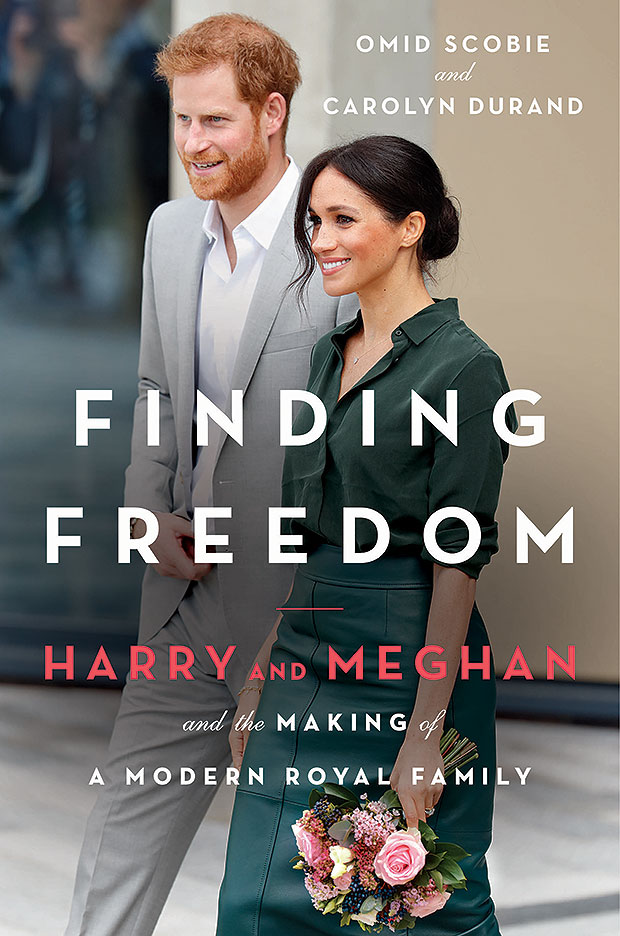 Rage
Legendary journalist Bob Woodward was given extraordinary access to Donald Trump as he gathered information for his book, Rage. Even though the President loathes the press, Woodward's 18 recorded interviews with the outgoing White House resident were the basis of this fascinating insight into the Trump Administration.
Rage will forever be associated with the stunning revelation that, as far back as February 2020, the President knew that COVID-19 was an airborne virus despite assuring the public that it would just disappear. After months of interviews and research, Woodward came to one conclusion about his subject and the presidency, writing, "Trump is the wrong man for the job."
A Promised Land: The Presidential Memoirs, Volume 1
Barack Obama waited until after the 2020 election to release his presidential memoir, with its on-brand hopeful title. A Promised Land offers an in-depth look at his life pre-White House and his first term as president. Obama also provides behind-the-scenes insight into the events that shaped his legacy. Michelle Obama's fans will adore the touching, candid way he writes about their love story and life with their two daughters, Sasha and Malia.
It's a perfect companion to Obama's two other bestselling books – Dreams from My Father: A Story of Race and Inheritance and The Audacity of Hope: Thoughts on Reclaiming the American Dream.