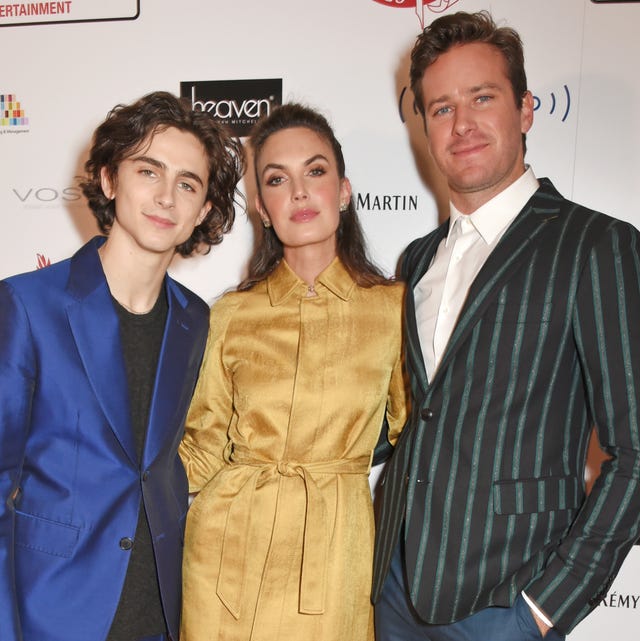 David M. BenettGetty Images
Today in "help, what is happening," it's been revealed that Luca Guadagnino and Timothée Chalamet (who worked with Armie Hammer on Call Me By Your Name) are teaming up to make a movie about…cannibalism. Which is obviously relevant due to claims (per Variety and Page Six) that Armie told a woman via DM that he wants to "drink [her] blood" and is "100% a cannibal."
The movie, called Bones & All (WHY), is—per THR—about a woman who takes a cross-country trip "as she searches for the father she's never met in an attempt to understand why she has the urge to kill and eat the people that love her."

Just Jared went ahead and posted news of Timothée's wildly-timed new project, and whomst showed up in the comments? Armie's estranged wife Elizabeth Chambers, who broke her silence by saying what we're literally all thinking: No. Words.
This content is imported from Instagram. You may be able to find the same content in another format, or you may be able to find more information, at their web site.
Just FYI that Armie has denied claims against him, calling them "vicious and spurious online attacks." Meanwhile, Entertainment Tonight and Us Weekly report that Elizabeth is "in complete shock" and "horrified" by the alleged DMs and feels "like her world has been turned upside down."
Us Weekly's source claims Elizabeth has been "purely focused" on her and Armie's two children and "[she] doesn't even recognize the man she married anymore. She wants to help Armie get help but can't do it on her own."
Meanwhile, Timmy has remained silent. You know, other than signing on for a movie about cannibalism.
This content is created and maintained by a third party, and imported onto this page to help users provide their email addresses. You may be able to find more information about this and similar content at piano.io