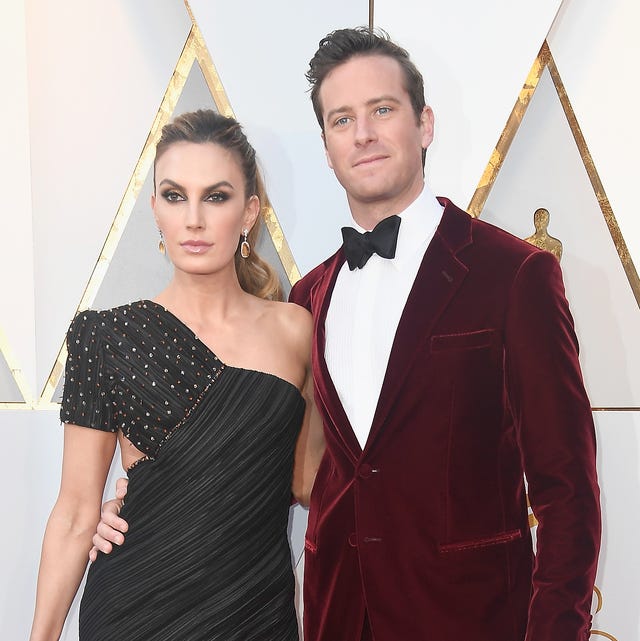 Frazer HarrisonGetty Images
Reports claim Elizabeth Chambers is "horrified and shocked" by DMs allegedly sent by her ex Armie Hammer to an anonymous woman.
---
In case you hadn't noticed (which, doubtful), Armie Hammer has been making headlines due to a series of unverified alleged DMs about his sex life that were posted on social media. According to Variety and Page Six, the DMs allegedly feature Armie telling a woman he wants to "drink [her] blood" and is "100% a cannibal."
While Armie has denied claims against him and called them "vicious and spurious online attacks," his estranged wife Elizabeth Chambers has remained silent. But both Entertainment Tonight and Us Weekly report that Elizabeth is "in complete shock" and "horrified" by the private messages and feels "like her world has been turned upside down."
Us' source goes on to explain Elizabeth has been "purely focused" on her and Armie's two children, and "[She] doesn't even recognize the man she married anymore. She wants to help Armie get help but can't do it on her own."
Armie hasn't commented further on the DMs, but he did issue an apology after referring to a woman as "Miss Cayman" in a separate leaked video posted on his Finsta.
"I am genuinely sorry for any confusion my foolish attempt at humor may have caused," he said in a statement to the Cayman Compass (via Us Weekly). "My deep sympathies to Miss Cayman, who I don't know, and to the entire organization as I had no intentions of implying she was actually Miss Cayman."
This content is created and maintained by a third party, and imported onto this page to help users provide their email addresses. You may be able to find more information about this and similar content at piano.io